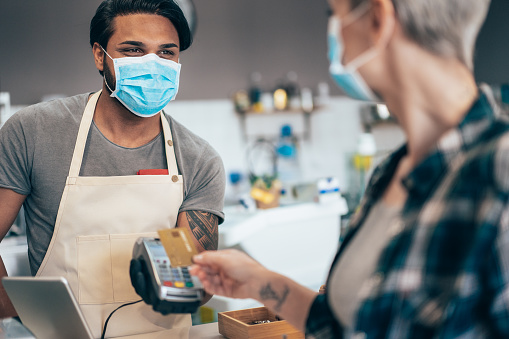 The chief executive officer of Amare since 2012, Dominic O'Dierno provides consulting services to help early-stage businesses in areas such as finance, strategic planning, investor relations, and business development. Recently, Dominic O'Dierno has focused his efforts on helping businesses navigate changes in consumer spending due to COVID-19.
COVID-19 has represented a change in the way customers shop, with many of the changes predicted to endure long after the pandemic has ended. In March 2020, panic spending set in, and personal care items such as hand sanitizer, household cleaners, and toilet paper saw double digit growth in the first half of the year. As people grew increasingly aware of their health, vitamin and supplement sales climbed by 50 percent, while millions of employees working from home boosted sales in coffee from major brands by about a third.
Across all sectors, e-commerce enjoyed significant increases. According the U.S. Census Bureau, Americans spent $211.5 billion online during the second quarter, an increase of 31.8 percent. Online shopping now represents 16.1 percent of all U.S. sales, a figure predicted to hold steady even as brick-and-mortar stores reopen.